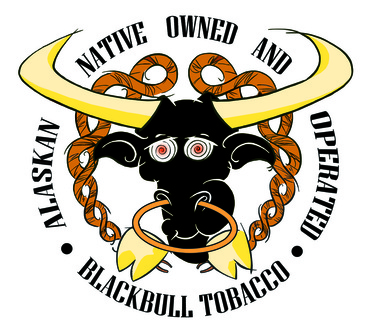 Support Alaskan Native! Look for this logo or ask for Daphne's Blackbull Tobacco at your local Village store! ALL of our Tobacco is stored in a Humidor until the time of purchase. This means it will be soft and usable when you get it. Not crumbly and falling apart in the bag. We will happily price match any retailers advertised price on tobacco!
---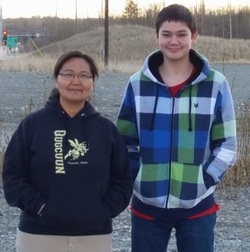 Waqaa, thank you for liking my tobacco page. My name is Daphne and standing next to me is my son Colin. We are Yup'ik. I grew up in the YK delta area in the village of Oscarville. I was adopted by Alexie and Eula Nicholai. My biological father is from Scammon Bay and mother from Bethel. We love to fish, hunt and gather native food. While growing up, my mom chewed cuyaq. We went upriver every spring or fall whenever possible to pick punk for her. I watched her carefully clean all of them before she burned them. Learned how to prepare them from her. We currently live in Wasilla.


---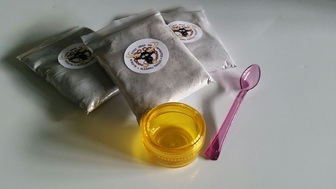 We don't just simply burn the punk and throw it in a bag. I carefully hand sift, add black, and individually pack our premium Araq to ensure it is clean. I have heard reports of people finding nails and rocks in their Araq. Natives don't let natives chew brown bull!
---